You know all those dream sellers who promise you that you can win for sure in sports betting. They are very good at promising you the best and the brightest, telling you that they have a foolproof method that will give you almost 100% success.
Whether they are celebrity tipsters, match-fixing salesmen or miracle software; they promise you success in sports betting. Unfortunately, this is not the case and you will not win at sports betting with their pseudo-methods.
#1 Managing your bankroll
The bankroll is probably something you've heard about, but maybe you think it's not for you because you don't have any money. However, it is precisely when you have no money that you absolutely must set up a bankroll, that is to say a budget fully dedicated to sports betting.
The golden rule is to bet money that you can afford to lose, and the advantage of setting a bankroll is that you don't play with your own money. You just have to keep in mind that you should never gamble with money that you use to live or survive.
That's why it's so important to create a bankroll, and why players who don't have one are making a mistake. Unfortunately, the majority of gamblers do not have a budget.
These are often the same people who only bet on combination bets, hoping to win the jackpot one day. Unfortunately these players lose the vast majority of the time, and the few tickets that do come through will only make up for previous losses.
Building a bankroll is not enough, you have to learn how to manage it. Of course, it is necessary to make simple bets and to analyze them so that they are as safe as possible, and if possible to choose valuebets.
But managing your bankroll also means managing your bets as accurately as possible. In concrete terms, the best way to manage your bets is to bet a certain percentage of your bankroll for each bet. The best way is to adapt this percentage according to the confidence you have in your bet.
For example, if we estimate a 6/10 chance that our bet will pass, we can choose to bet 3% of our bankroll on a bet. If we estimate a probability of 10/10 we can choose to bet more, for example 5% of our bankroll.
It's up to you to decide what percentage you want to bet, the only rule is not to exceed 5% of your bankroll per bet.
The big advantage of managing your bets in this way is that they will follow the evolution of your bankroll. If your bankroll increases, your bets will also mechanically increase.
On the other hand, and this is where it's interesting, if your bankroll decreases after a bad series, your bets will decrease. This allows you to cushion your losses and avoid losing everything quickly.
In short, managing your bankroll in this way has only advantages. The main problem is that at the beginning your bankroll may be small, in this case you should not hesitate to take advantage of the bookmakers' bonuses to increase it.
#2 Sign up with several bookmakers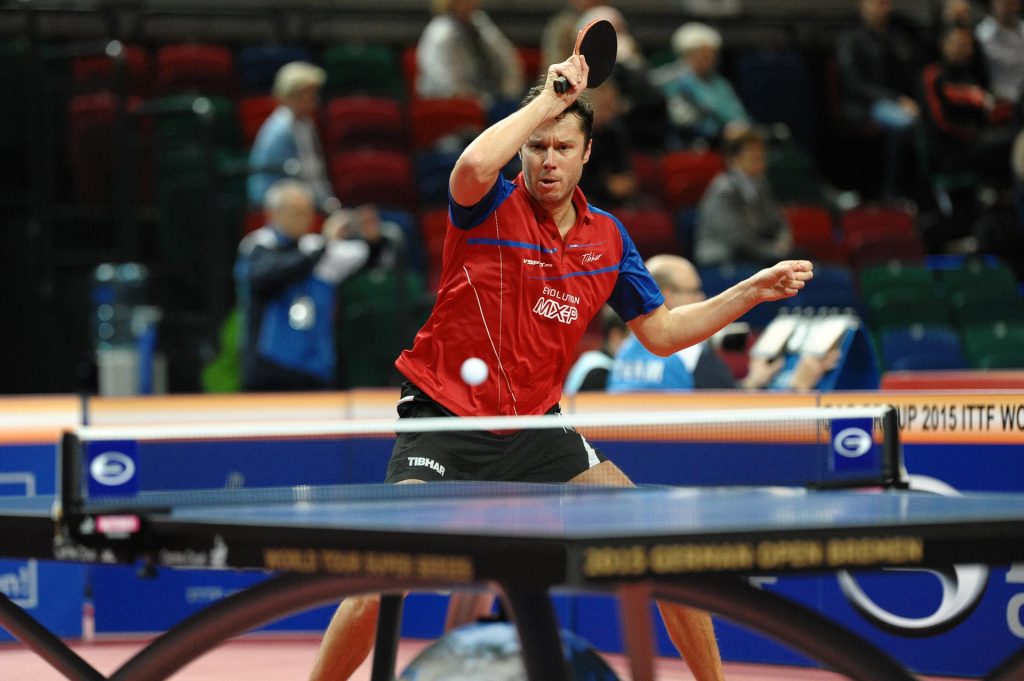 At the beginning, when you create your bankroll, chances are that it is small. In this case, using the bookmakers' bonuses is a good idea, because it allows you to increase your bankroll.
Of course, welcome bonuses from bookmakers are not really "free" money. Most of the time the bonus is actually your first bet (if it is a losing one) up to 100 euros.
Most bookmakers pay out this bonus as a free bet, in which case you will not be able to cash in the bonus amount directly. You will be obliged to put the freebet back into play, before you can cash it out.
Moreover, when you use a freebet the bet doesn't count, it disappears, you will only cash in the profits that you can get from your bet.
This offer is really the standard welcome bonus that most bookmakers offer. They are far from 100% sure, but they do offer you a little security on your first bet.
But as you will see, there is more to it than that, because some sports betting sites pay you the bonus in cash and not in freebet. In this case your first bet is really 100% safe because if it loses you get 100% cash back.
You can withdraw this bonus directly from your bank account. This is the case with PMU Sport, which refunds your first bet in cash if it loses.
You want to bet on the most complete bookmaker of the market? Then PMU sport is for you
Especially since your first bet is refunded up to 100 euros
This bonus is paid in cash, so you can withdraw it immediately to your bank account if you wish
· It's risk-free, so don't hesitate!
· If you want to bet on the best odds
· Then Winamax is for you since it offers the highest average odds.
In addition Winamax refunds you the equivalent of your first deposit up to €100
This means that if you deposit €100 on Winamax, you will immediately receive €100 of Freebets on your Winamax account. In total, if you deposit €100 you will have €200 to bet!
Don't hesitate to take advantage of it
But it is not only cash bonuses that come out, it is the case of some bonuses paid in freebet. Indeed, some bookmakers have the good idea to pay you a bonus, whether your first bet is a winner or a loser.
This is clearly a big advantage since if you manage to win your bet, you win the winnings of your bet + a freebet of an amount equivalent to your bet. In short, you won't find a better way to increase your bankroll.
As you can see, among the different bookmakers, there are some very good welcome bonuses to be had, to help you increase your bankroll significantly.
In addition to taking advantage of the welcome bonuses, registering with different bookmakers has one major advantage for you: it allows you to compare them. When you compare betting sites with each other, you can more easily find the best odds for your bets.
Since in France, the odds offered are on average lower than abroad, comparing bookmakers is clearly not a luxury.
#3 Avoid scams
When you want to succeed in sports betting, you must of course avoid all the traps that will be set for you. Among them there are some that could put you in particular danger and that are most often scams.
In the world of sports betting there are many scams, let's mention in bulk the sellers of miracle methods (like the famous half-time method at the end of the match), or the sellers of software that is supposedly infallible on the mathematical level.
Some of them do not hesitate to try to sell you fixed matches. In reality, these people offer to sell you the prediction of a match that would have been fixed.
Of course this is not the case, because if a match is fixed, there is a big chance that only a handful of mafiosi know about it.
The guy who will sell you a fixed match on Facebook or Snapchat for 20 or 50 euros, is clearly a low-level crook. Don't fall into this classic trap.
Today the real trap that most beginners in sports betting fall into is the VIP subscriptions of star tipsters. Often these are young people, who are attracted by influencer advertisements on social networks, and find themselves registered with paid betting services.
Since these bettors are not professional bettors, but only mediocre bettors, their subscribers lose a lot of money: both the subscription fee and the losses of their bets.
Often it is difficult to unsubscribe from these services because some tipsters do not take into account the cancellation requests. In this case their ex-subscribers are forced to change their credit card in order to not be charged anymore.
In short, on the internet, and in the field of sports betting, you should not trust those who promise you to get rich quickly. You are in real life, and you know that easy money does not exist.
For sports betting it's the same thing, and if you want to succeed in addition to avoiding all these scams you must also and above all manage your emotions and your mind.
#4 Manage your mind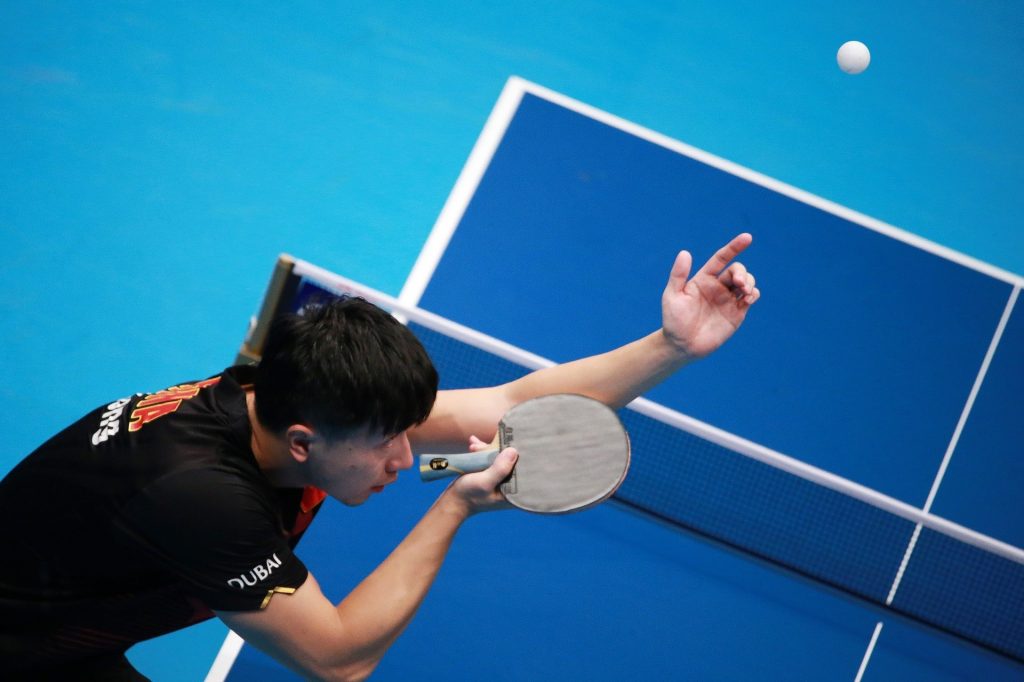 In sports betting, it is essential to know how to control your emotions. Especially since they will be put to the test because of the variance phenomenon.
What is variance? It is the fact that sports betting works by series. Often you will have a series of bets where most of them are winning, then you will have a more difficult series with many losing bets.
And it is precisely because the course of a bettor is often irregular, that you need to be mentally strong to manage all these periods. Knowing that the variance exists will help you to put the periods of losing into perspective.
Yes, in sports betting it is normal to experience losing cycles, the main thing is to win in the long run. We see that it is especially when you lose, that you will have to be mentally strong.
It is clearly in difficult moments that one can be tempted to bet more and more in order to "make up for it". Trying to make up for your losses is the worst mistake, since that's when you make mistakes in your analysis or start betting the wrong way.
In these moments your only priority should be to avoid tilting, i.e. not to bet your entire bankroll on a bet. This is precisely the time when the mind plays a big role, when you have to stay focused on your analysis in order to make the safest bets possible.
This is also the time when you should continue to manage your bankroll and your bets rigorously without ever exceeding 5% of your bankroll per bet. In any case, if you feel that mentally you lose your footing or that you feel fragile, do not hesitate to take a break from sports betting.
But in order to manage your mind, you need to apply the right sports betting methods, the safe ones. And the "money back bet" method is without a doubt the best method for long-term success in sports betting.
#5 The method of the refunded bet
Our 10th tip is this method which is anything but a miracle method, but a technique that will make your bets safer. It is the method of the refunded bet, sometimes called the cover method.
This method consists of creating an additional bet for which your bet will be refunded, in addition to the main bet.
You probably know at least one payback bet: the Draw no bet (DNB), otherwise known as "paid back if you draw". With a draw no bet, as the name suggests, you will have a main bet, and you will be refunded your bet in case of a draw.
Well, the payout (or cover) method follows exactly the same principle, which means that you can create a payout for any type of bet. For the calculation, let's take a simple example.
In our example we will have a total budget of 30 euros, our main bet will be a draw rated at 3. And the bet on which we want to be reimbursed (the cover bet) will be the home team's win rated at 2.
The trick is to figure out how to split our 30 euros between the main bet and the cover bet.
To apply the payout method, we will always proceed in the same way, calculating first the stake needed for the payout bet. We will divide our total bet by the odds of the payoff bet, so €30/2 = €15.
So we will have to bet €15 on the home team winning at 2, in order to get our total bet of €30 refunded.
Once we have calculated the stake needed for the refunded bet, we will calculate the stake we will spend on the main bet. And here it's easy since we used 15 euros on our refunded bet, so we have 30 €- 15€ = 15 euros to bet on the main bet: the draw rated at 3.