All sports betting players naturally want to make a profit and eventually become stinking rich. There is, of course, a difference between the recreational better and the serious player. One immerses himself in the overall picture surrounding betting and competes with the bookies. The other plays a combination bet and goes for a nice profit with a small stake. Are you a serious better or are you serious about betting and winning money with sports betting? We give tips in the article 'make money betting' to make you a better bettor.
Tip 1: Learn and understand how bookmakers work
First of all, it is important to know how a bookmaker works, how the market works and where the opportunities lie. Therefore, it is good to know how bookmakers arrive at their odds. If you understand this system or can better estimate it, it is easier to judge whether something is a good bet.
Bookmakers determine their odds based on a technical algorithm and odds compilers. Engineering first determines odds based on a complete database of statistics, history and expectations. Then odds compilers look at specific events or leagues to value the odds. Basically, the odds for a match are a combination of odds, statistics and expectations. There is one more important component; the bookmaker's margin.
Each bookmaker has its own margin on the market. This differs per league, country and sometimes even per match or type of bet. On average, this margin is between eight and four percent. This means that the payout percentage is therefore not 100% but only 92% or 96%. Because of this, the bookmaker always makes a profit since the masses play with an expected payout of 100%, while in reality this is often lower.
As a serious bettor you should keep a close eye on margins and odds. It can happen that bookmakers use very low margins for certain leagues and high margins for lower divisions or smaller leagues. The lower the better, which means that a lower margin is more favorable for your performance in the long run.
Tip 2: Register with all bookmakers
In the current Dutch gaming market, new online bookmakers are popping up like mushrooms. It all started with BetCity.nl, TOTO and Holland Casino, and countless other online providers followed later.
Each bookmaker has its own bonuses, odds and systems. First of all, of course, it makes a lot of sense to grab all the bookmakers' welcome bonuses. These are perks you get as a new player. They range from free bets to profit boosts and can amount to hundreds of euros. So sign up at all our bookmakers and take advantage of the gifts after registration.
In addition, you can take advantage of all odds boosts and special bets. These are often higher odds, higher odds or a specific action that cannot be played anywhere else. Of course, another reason to sign up anywhere is to play high odds. So by having an account everywhere, you can play over the highest odds. In the long run, this is positive for your results.
Tip 3: Determine your strategy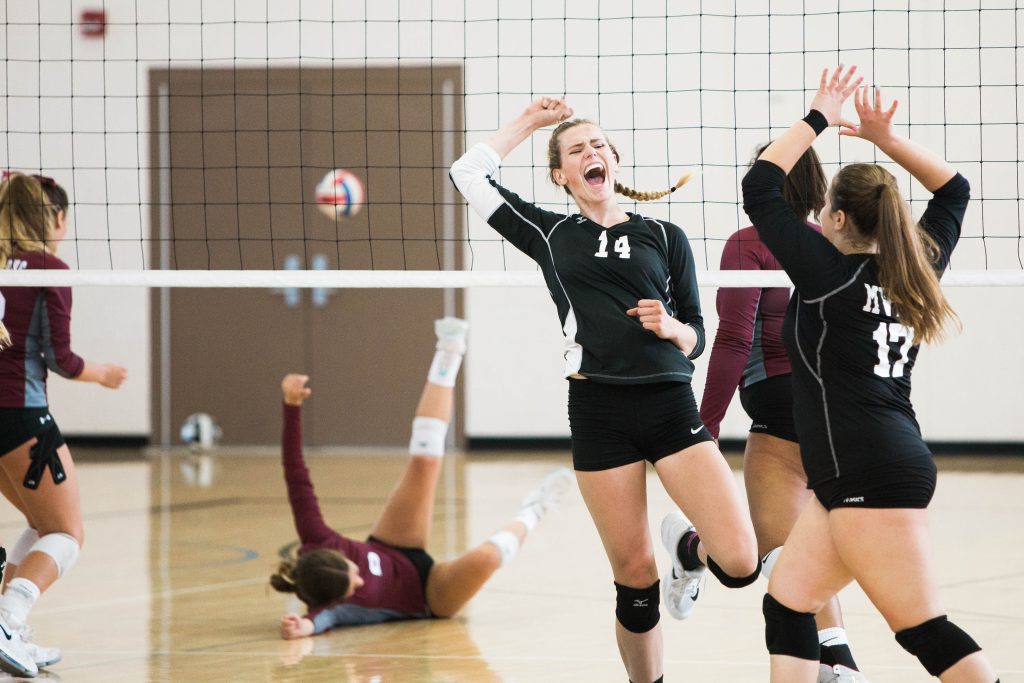 Are you registered with all the bookmakers? Then it's time to determine your strategy. Most soccer bettors play without serious thought and play by feel. This can obviously work out well and with a combo bet you can win a lot in one fell swoop. We can help you out of your dream. If you really want to get rich, this is not the way to go. In fact, a strategy is crucial in betting on soccer, which is why we always recommend it.
In betting on soccer and other sports, there are different strategies. For example, there are bettors who play with a fixed bet or according to a system. Then we also have the category that plays with the age-old doubling strategy.
Fixed bet
The fixed bet is a strategy that is played regularly. It sounds very simple and in reality it is also very simple to employ. A fixed bet of, say, ten euros is bet on the same type of bets with this strategy. For example, the player can always bet ten euros on Both Teams Score bets with odds around 2.00. If the player then wins at least half of his bets, he is profitable.
Doubling strategy
A well-known strategy in sports betting is the doubling strategy. This comes from the casino where in the past many gamblers kept doubling their bets until a profit was made. Then these gamblers would start over again until the ball fell on the right color. With enough money and patience, this way is always profitable. However, the casino does not fully appreciate this and therefore it is better to apply at an online bookmaker.
When betting on soccer, the doubling strategy is pretty much the same. The most common way is for a player to keep playing odds of at least 2.00 and double down. Suppose options one and two go wrong on a bet of ten euros. The player then plays on bet three thus a bet of forty euros to continue to make a profit on the total. An aggressive way of sports betting but one that can work if you have enough bankroll at your disposal.
Proportional betting
Finally, the strategy of betting proportionally. This is a way of betting where players bet a fixed percentage of their total bankroll. So once the total budget starts to increase, the fixed percentage is worth more. So from then on, the player plays higher stakes and can make more profit in the long run. A way that is also widely used by successful soccer bettors.
So an example is if, for example, someone bets twenty euros on a FC Barcelona win for 2.50 times the stake. That twenty is 10% of his total and that means he wants to play a maximum of €200. So if Barca does not win his total is still 180 euros and the next bet is with a smaller stake. If he wins, he gains thirty euros and his bankroll is suddenly worth 230.
Tip 4: Play as many single bets as possible
The above strategies are all best played on single bets. This is one game with one bet for which there is therefore one probability. We also call this "playing on singles". The advantage of this is that you have a clear overview of your bets, the level of the odds and are less dependent on incidents in a match. This is also something that successful soccer bettors agree on.
Watch out with combined bets
Suppose you play a combo bet with a total odds of 10.50. You already got four out of five bets right and on the last one you lose due to an unjustified penalty. At the end of the streak, you then lose your bet. If you had played all five of them loose, you would still have made a profit. So it does slow down and it's not a high win like a row, but ultimately this is an important way to handle your bankroll carefully.
Tip 5: Set your stakes with bankroll management and units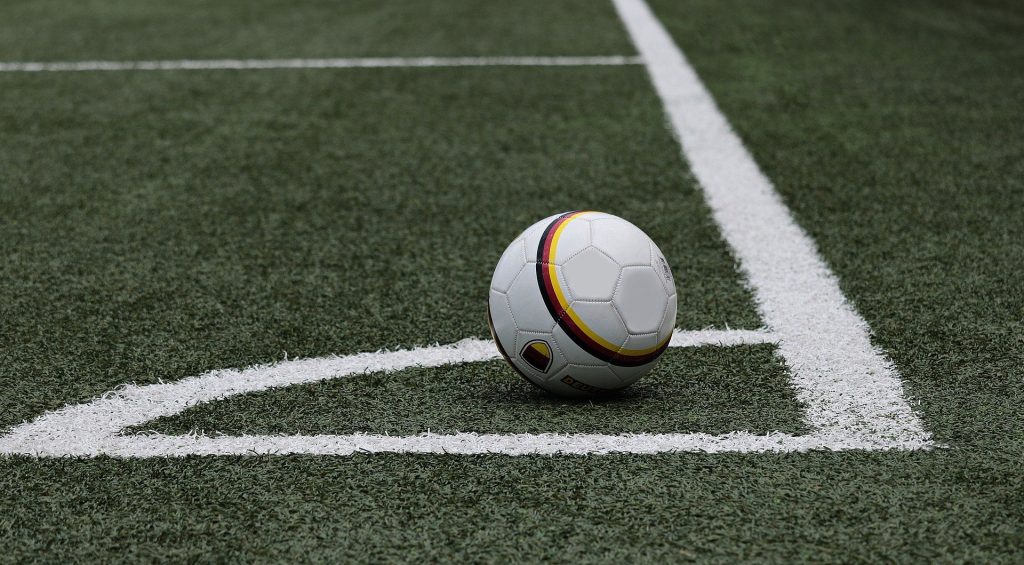 On to the most important thing when playing sports betting: determining your bet through bankroll management and the use of units. Before you start betting, it is first important to determine your own bankroll. This is the total amount you are willing to lose at most by betting on soccer or other sports. For one player this may be twenty euros and for another even €10,000. This depends purely on your financial situation.
Then you proceed with the total bankroll carefully and carefully. Never play your entire bankroll on one bet at once. In fact, professional gamblers play a maximum of 2% to 5% of their bankroll per bet. In this, 2% is conservative and 5% is an aggressive way of bankroll management. In general, people gamble many units on low odds and fewer units on higher odds.
This maximum amount of play again divides professional bettors into small portions. The most common is to use units. On a scale of 1 to 10, a unit tells you how much to put on a particular bet. This is often done in the following ways:
– 1/10 units
– 1 unit
– 0.2% stake (conservative)
– 0.5% stake (aggressive)
Thus, with a conservative player, each unit is worth 0.2% of the total. The amount of this amount varies from player to player, which is why tippers talk among themselves in units. As a result, all bettors play the same bet for the same value and it is clearly understood. Units are required fields in the world of soccer betting and tippers.
It is wise to make clear agreements with yourself. By combining certain odds with a standard bet of units, you can be smart with your own bet and bankroll.
Looking for tips with recommended stakes? Follow our Expert Tips group here!
Tip 6: Always play the highest odds
Following on from bankroll management, it is equally important to play bets for the highest odds. As mentioned earlier, it is wise to sign up with all possible legal bookmakers. That way, you can always play the same bet for the highest odds and get an offer with multiple bets. Logically it is wisest to always choose the best lot. This takes more effort but every penny counts on your way to riches.
Tip 7: Make use of statistics and probabilities
In point 1 we already mentioned how bookmakers arrive at their odds. This is a combination of probability, statistics and odds compilers. You can get a big head start by doing your homework. Before making a bet, always read up on news sites like DailyOdds.com. Always look at the payout percentage plus do comparisons with other bookmakers.
By comparing several bookmakers you will always find the highest odds. This is because it can happen that at bet365 the payout is 96%, while BetCity pays out 101% on the same bet. Above 100% is always good and therefore you should always choose BetCity in this case.
Statistics help you judge whether a bet has value or not. Say you expect a bet to have a 40% chance of success based on your statistics. The bookmakers think otherwise and give an expectation of 20% chance in the odds.
At that moment your bet is worth a lot to the bookmaker. Then it is important to find a good balance between the value of the bet and how many units you bet.
Tip 8: Value Betting & Sure Bets
As mentioned above, it can happen that you have a higher expectation of a certain bet than the bookmaker. In that case, you have found value and that is the perfect bet to play on. This is called value betting.
Generally, you find value bets by doing your homework well. That is, you've looked at the statistics, you've compared all the odds and given yourself a higher probability of success. For odds, it also applies vice versa. Suppose the bookies give some bets a 50% chance and you estimated even 80% that those bets do NOT fall. In that case, you have found great value and it is good to play many units on these bets.
Sure Bets
There are also the dreaded Sure Bets. These are bets that carry no risk and are therefore always profitable. For certain matches, odds may differ too much from one another. The payout percentage then exceeds 100%, giving players a (free) chance of winning.
However, we recommend to watch out with this kind of bets. Bookmakers have a database where Sure Bets can be quickly recognized. So don't think you'll get rich overnight just by playing Sure Bets. In fact, betting this regularly could get you suspended from that bookmaker and never allowed to play again.
You rarely find this kind of Sure Bets in big leagues like the Champions League or Premier League. We rather see these in tennis or unknown and low leagues.
Tip 9: Cut yourself off from emotions and be disciplined
In the world of soccer betting, it is important to have your strategy and statistics in order. In doing so, it is just as important to keep your emotions under control with your new hobby. Indeed, to follow a strategy, discipline is one of the most important points to pursue.
Don't be seduced by achievements or movements of your favorite club, for example. Always look at the facts and figures when placing a new bet. Suppose you are a Feyenoord player and see that Ajax has already won twenty Classics in a row. In terms of expectations, it makes more sense to bet on the Amsterdammers, but we understand that you can't bring yourself to do that. In that case, never play!
It is therefore a good idea to turn off your emotions before you start betting on soccer. This is because matches you have bet on bring extra tension. If you go crazy with every lost bet, it is almost impossible to keep calm with a totally different bet.
This can eventually affect your strategy and you end up playing with your emotions rather than your system. One of the most common mistakes and therefore very important to keep in mind.
In addition, research has shown that people are sensitive to high odds. Bookmakers promote high odds, impossible combinations and try to manipulate players. Therefore, stay away from combo bets as much as possible and avoid the hypes. These are generally bets without value and therefore not interesting to play.
Tip 10: Follow DailyOdds (bonus tip)
Last but not least: follow DailyOdds. We share daily gratuity betting tips and sprinkle with all bonuses from our bookmakers. At extreme value or other extreme odds we always post messages through our social media. This increases your chances of profiting in the long run and you play more targeted value betting.
In addition, we are also the helping hand when it comes to questions about serious betting or bookmaker content. DailyOdds is a kind of second helpdesk with a lot of knowledge about all the bonuses, betting markets and other issues involved in sports betting. In recent years this has brought many community members great winnings!